Why Managing Work/Life Balance Is Important
According to AmericanProgress.org, "women now make up half of all workers in the United States, with nearly
4 in 10 homes having a mom that is also a working mother."

Being a full-time working mother can lead to feelings of guilt and stress because of divided attention between work and family.
Work-life balance is important because it affects the well-being of individuals, families, and communities.
How's your work-life balance?
Are you satisfied with your ability to meet work and non work role demands?

PROGRAM INFORMATION
The Working Woman:
Having It All – Balancing Work and Family
Format: Interactive
Run Time: 60 Minute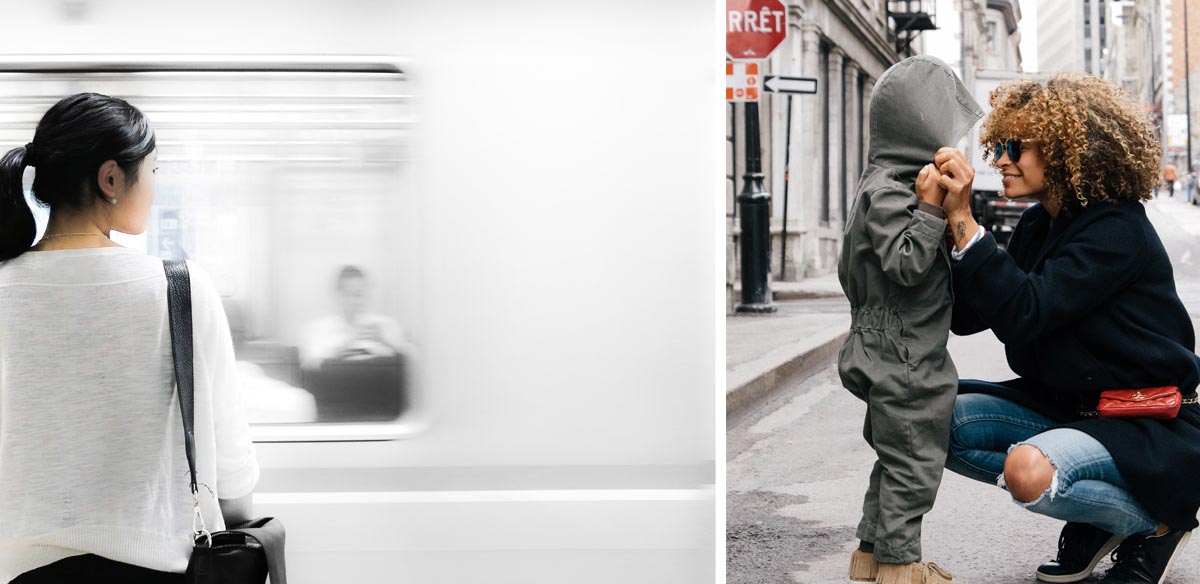 THIS SESSION HAS A PARTICULAR FOCUS ON WOMEN EXECUTIVES AND MANAGERS
"Women are confronted with male centered, indeed male-created organizational cultures, and our challenge is to integrate feminine principles into structures with care for self and families at their core" – Kwayera Archer
Career women often face life style choices, whether in the public eye or at the head of institutions. They may have difficulties managing work/life balance, especially in work settings where they do not receive much formal support from their employer.
This is possibly the first time in history that there are four generations of women together at the workplace, all working together, thinking differently about everything from education, to family, communication and finance, we have a golden opportunity to inspire a new way of thinking and living. Finding the balance of personal and career success is the core of the session. We will explore how women can address work-life conflicts and advance their careers.
This 60-minute interactive style presentation will explore how much more we can achieve if there is opportunity to accomplish personal balance and the importance of examining all of the external messages that shape our thoughts as women on a daily basis about work, femininity, success, image, conduct, communication and more.
Target Audience
Individuals and organizations who want to focus on becoming and developing strong, effective leaders. I have spoken on this topic to a wide array of industries—financial advisors, publishers, business consultants, retailers, small business associations, and churches.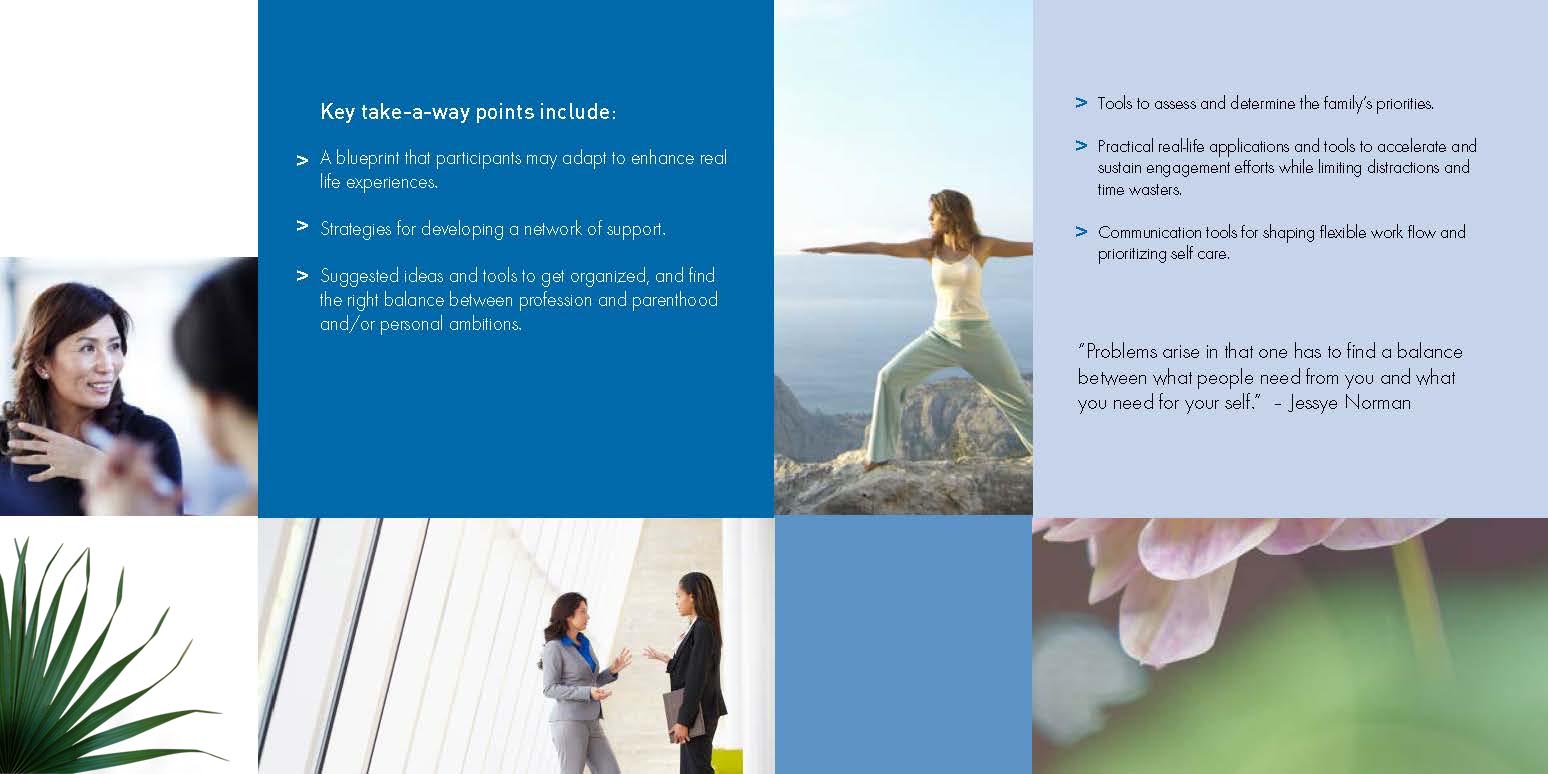 Women in particular need to keep an eye on their physical and mental health, because if we're scurrying to and from appointments and errands, we don't have a lot of time to take care of ourselves.
We need to do a better job of putting ourselves higher on our own 'to do' list. – Michelle Obama